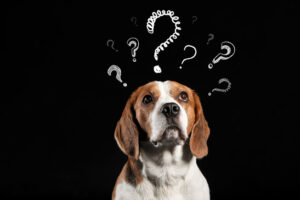 At Fetch and More, we have years of experience training emotional support dogs, psychiatric service dogs, and search and rescue dogs. With each dog, many questions can come up, ranging from questions about your dog to questions about the process. Below we'll go over some of the most common questions we get, but of course, if you have any more questions, don't hesitate to call us!
Does the Breed of My Dog Matter?
Dog breed has no impact on being an effective service dog! While some articles may talk about the most loyal dog breeds, the best choice for your emotional support dog is the dog you are best bonded with. We have worked with dogs as small as a 7-pound yorkie, to a leonberger weighing 175 pounds!
Is My Dog Too Young or Old?
Service dogs must be at least 18 weeks old, depending on the type of service. There have been massive advances in animal medicine, allowing dogs to live longer lives (the current world's oldest living dog is only three months shy of turning 31 years old!), so, no- your dog isn't too old.
As long as your dog is over 18 weeks, give us a call for details.
Can Anything Disqualify My Dog?
Yes, but it is a narrow scope. Any dog that has caused serious physical injury to a child or another dog is not a dog we will work with for ethical, moral, and legal reasons (and for your legal protection).
However, rescue dogs with an "alleged" bite history from a shelter are analyzed on a case-by-case basis. We have worked with AKC champs and dogs that were hours from euthanasia. We truly do our best to give each dog a fair chance. The only thing we will not do is put you, other humans, and other peoples' beloved canines at risk.
What Can My Service Dog Help With?
Whatever it is you need, it can more than likely be trained. By law (we assume this is obvious…), a dog may not assist you in operating a motor vehicle or an ocean-going vessel. So outside of driving and submarines, the sky is the limit- with a caveat.
The caveat is your willingness to put in the time and consistent work along with us both during and after your training- and if you're willing to be coached by us. We take immense pride in helping people train their dogs into their emotional support or psychiatric service dog. Even if you have particularly challenging needs, we will work with you to craft appropriate, creative solutions for your dog to assist you!
Our emotional support training services for dogs are highly detailed; with them, you receive a lifetime guarantee and unlimited support for the dog's life. We are well prepared to provide our dog training services for anxiety support to your furry friend. With over 20 years of experience, we are well-versed and well-prepared. We travel directly to you, so to begin your journey, visit us online or call us at 201-914-8268.